How does it work?
We have built an automated deal generation sales system combined with CRM tools to manage and track performance and activity.
01.
Automated Sales Funnel
Guaranteed demand for the right products, in the right place, at the right time
Simply set up your profile to get first look at qualified RFQs sent directly to you
Just list your inventory, we market and sell your material for you
Our unique model maintains your privacy and protects your deals from competition
02.
Manage Quotes Easily
Live interface with tools to track your deals supported by our sales team
Your matched opportunities are sent directly to your dashboard and email
Manage multiple deals at once on your deal board and live negotiation system
Meaningful Dashboard and Metrics to track your company wide performance
03.
Your Best Customer Ever
We chase you to buy your materials, we pay you fast and we arrange the logistics
No more time-consuming order chasing, Reibus does this for you.
Unlimited growth potential with access to the entire market in seconds
No more credit limit headaches or logistical problems, trust us to take care of everything
Massive sales opportunity for you and your team
Supported by your dedicated account contact, we deliver qualified buyers to you, with the complete details needed to make a deal
Built to optimize your supply chain & save you time and money
Your Material Seen By Qualified Buyers
List and sell what you want, when you want to, and at the desired price for Prime, Excess Prime and Secondary material
Flexible listing process. Send us your information and we take care of the rest, or sign up to use our purpose built API.
We take care of everything in the sales process, including managing the credit risk and arranging shipping for you.
We serve as an extension of your sales team, our marketplace and commercial team work for you.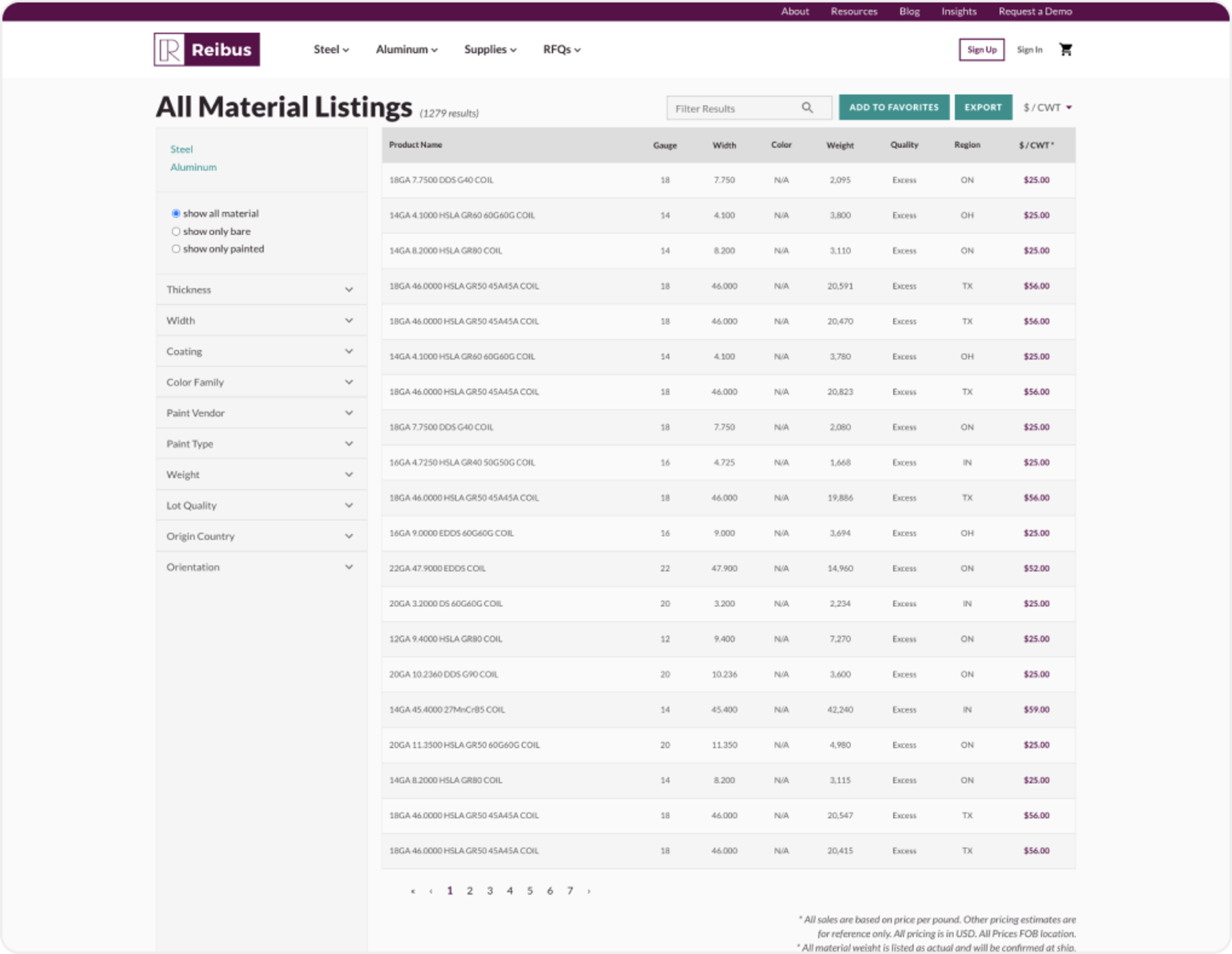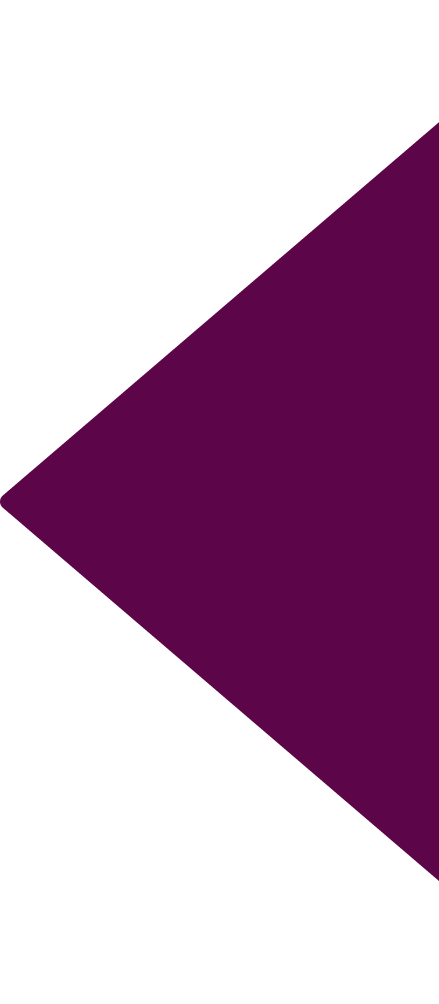 Sales leads with real live data
Updated live with new opportunities posted each day from qualified buyers who create RFQs directly on our site
Millions of dollars of qualified opportunites delivered directly to you once you sign up.
Build your Product line profile so you see the exact deals you want delivered to you-elimanting endless spreadsheets.
Your entire sales organization can build individual profiles, by product or region.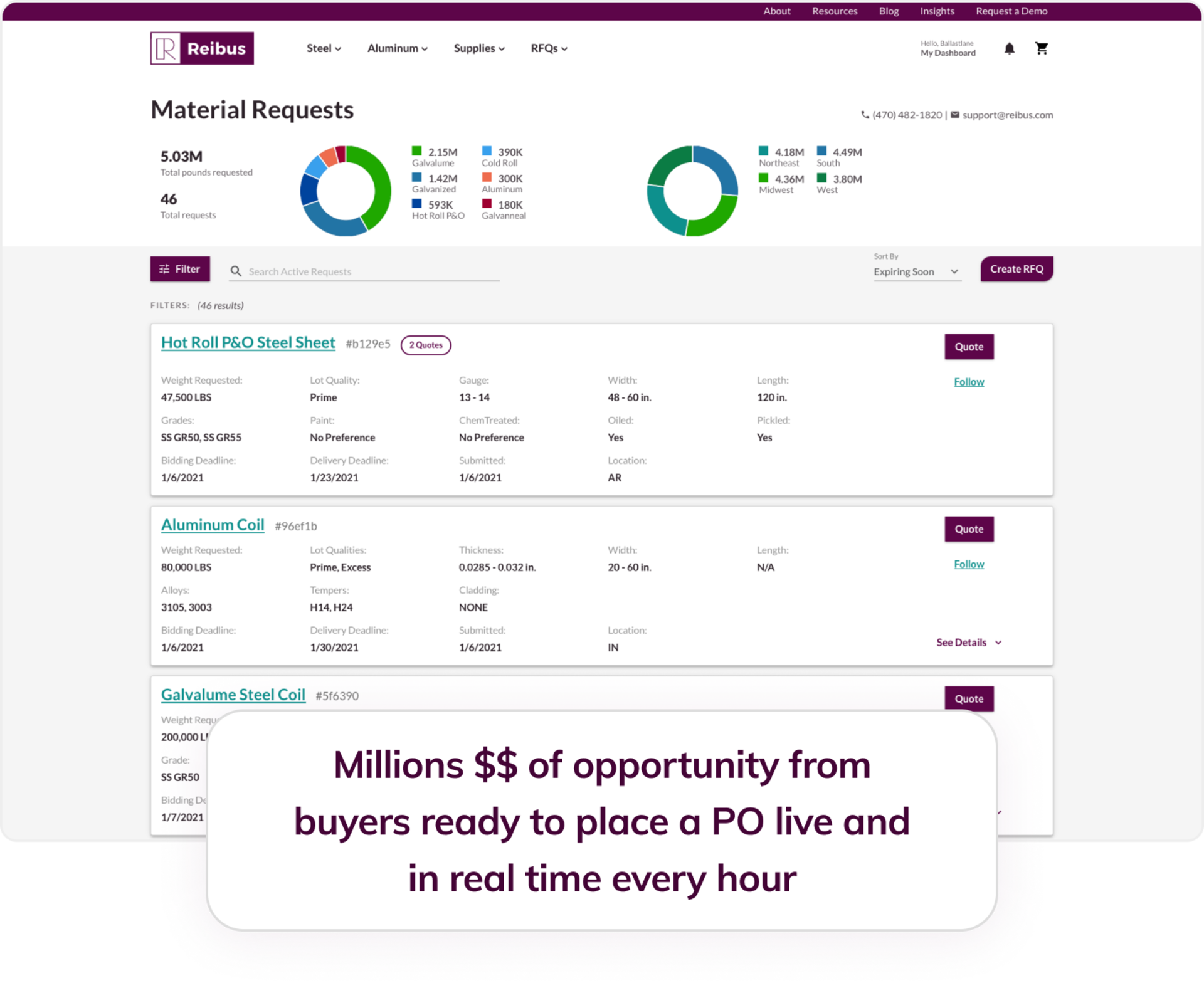 Manage All Of Your Deals In One Place
Keep track of what has been done and what needs to happen next. Never lose track of an opportunity.
Manage your own deals on your deal board, view and act on multiple opportunities at the same time.
Negotiate with multiple buyers and bids on our safe and secure negotiation interface.
Once you have closed your deal, you will receive a PO from us and we will take care of the rest. It really is that simple.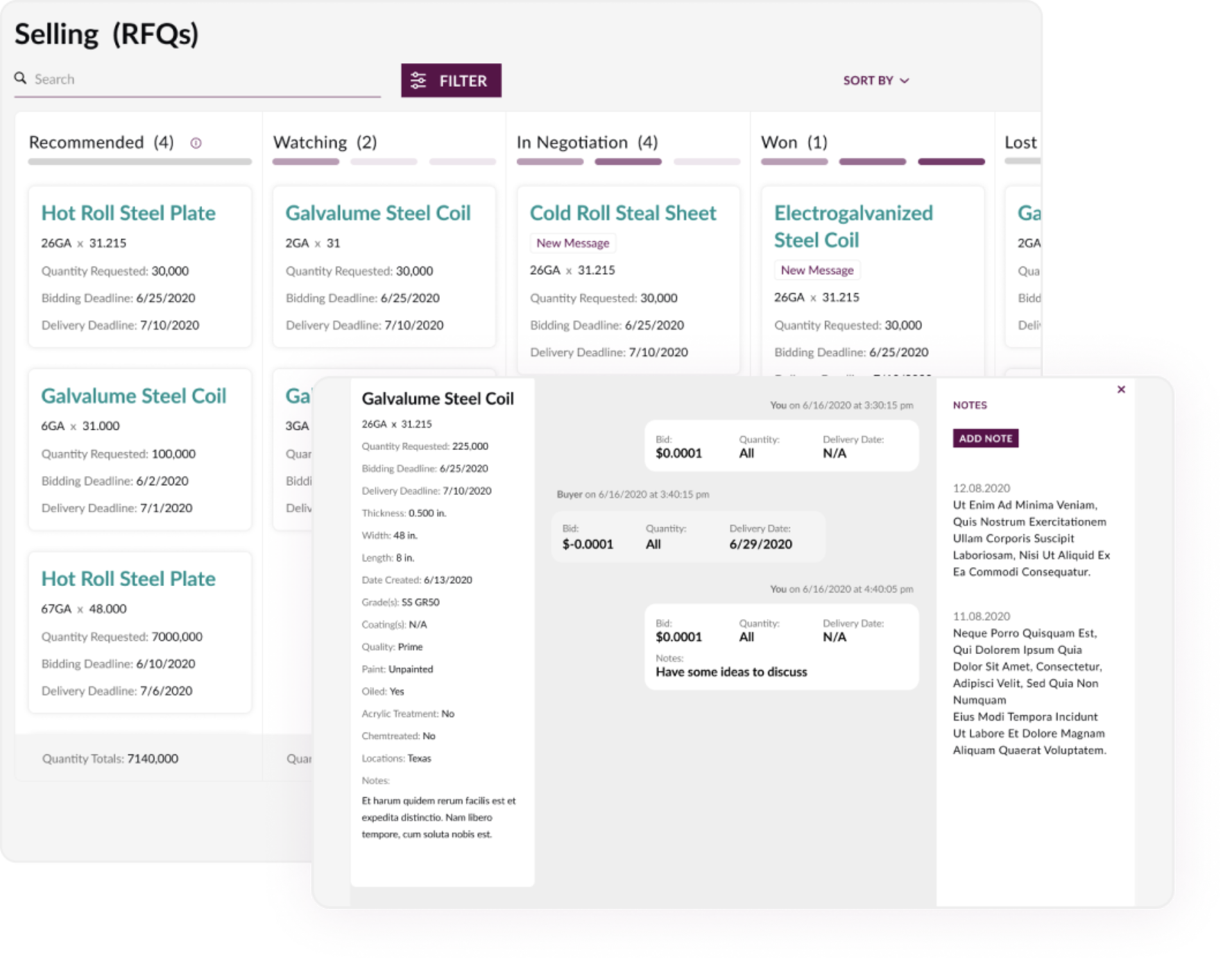 You can Sell all your materials through us
List all your products and sell them through our platform, we will take care of everything for you.
Send us your inventory list in your own format - our Smart technology will configure and list it for you on Prime, Excess Prime and Secondary materials.
We are your best customer when we buy from you and pay you within 30 days - never late with payments.
You are in complete control: set your price, update listings, negotiate your own terms.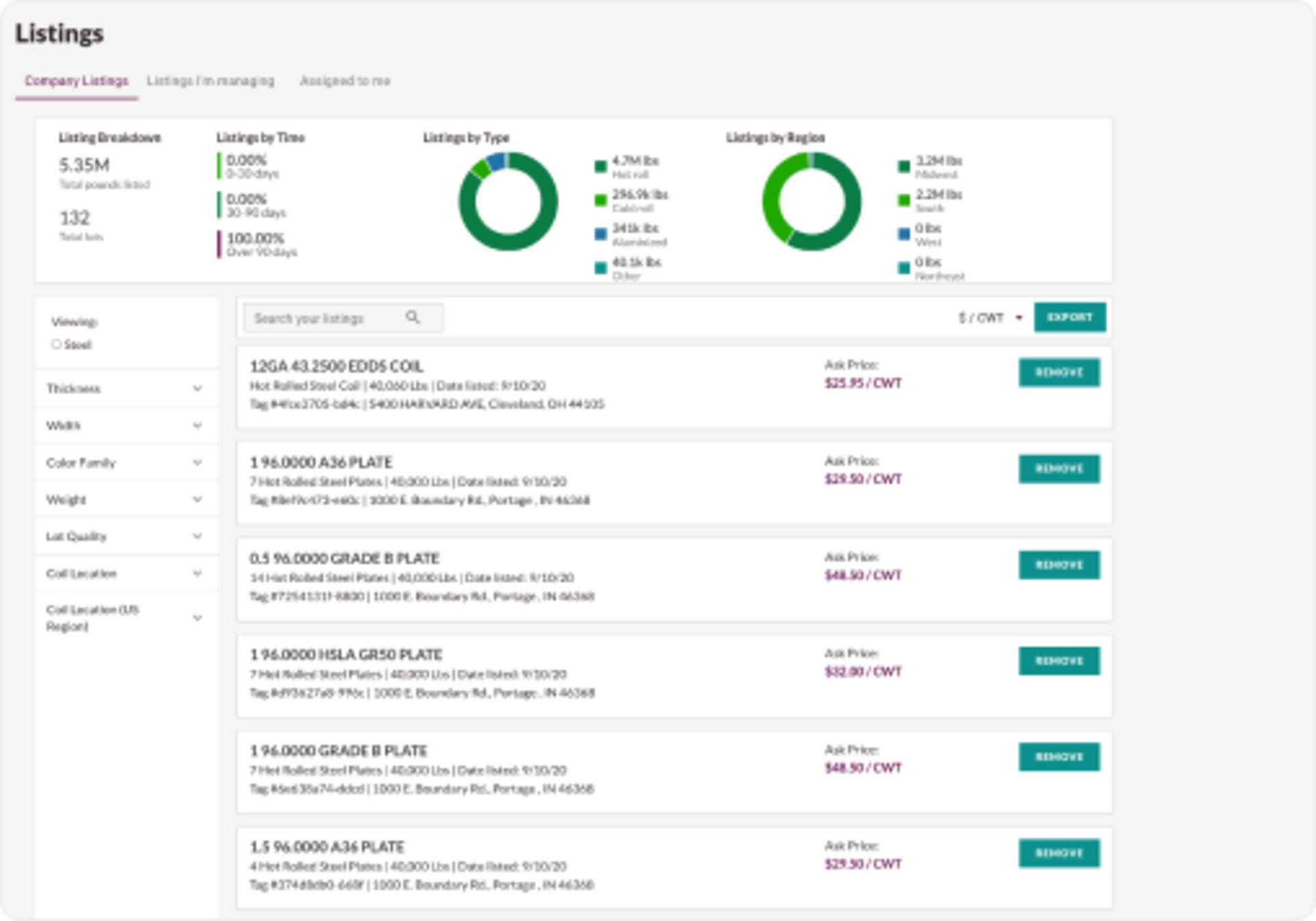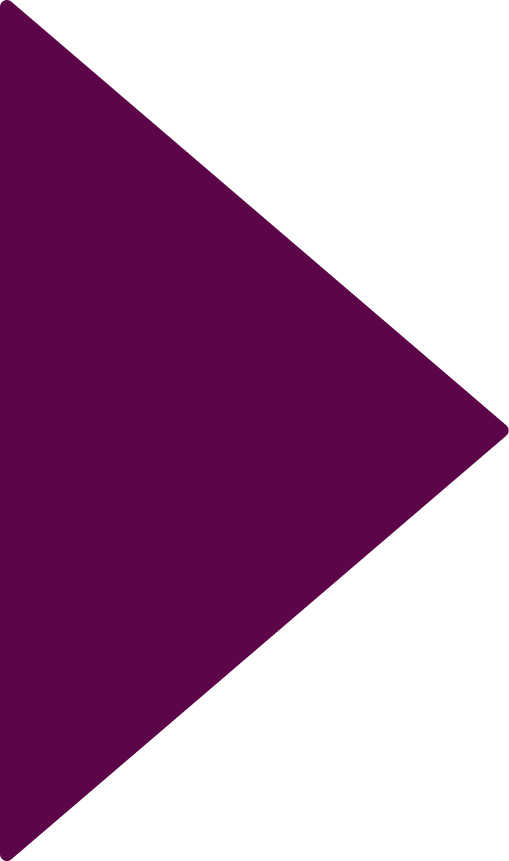 What Our Customers Are Saying About Us
"This is totally different to what I have ever seen before, well done you have reallly thought about what it's going to take to drive technology adoption in the Steel business"... "Being independent is really important to us"... "Sign me up, I'm in."
Vice President of Sales
National Service Center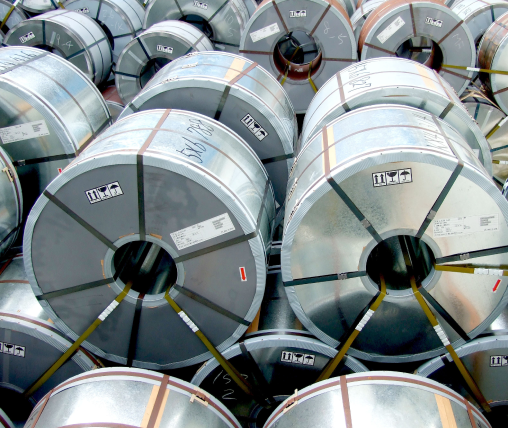 We can buy for you too. Check out all of the details on the buying page.
Buying
Automate finding and tracking any of your RFQs, saving you time and money
Learn More