How does it work?
We manage orders end to end, helping you solve problems and improve the bottom line.
01.
Submit RFQs In Seconds
In just a few clicks reach qualified and verified suppliers
We match your RFQ with the correct suppliers instantly
You will be notified instantly when you have bids on your RFQ
Our team is on hand to help you complete a successful deal
02.
Search Our Live Listings
Intuitive search engine built specifically for the metals industry
All our listings are verified and curated before they go live on our site
Need questions answered? Our team is on hand to answer them quickly.
Save your search as a favorite to be automatically notified of new listings
03.
You Control Your Deals
Negotiate in real time with the seller, tracking your progress as you go
Bid and counter offer in our safe and secure system
View multiple offers in one place with our easy to use interface
Track your deals in our deal board, keep live notes and stay organized
Buy with Trust - Money-back Guaranteed
We are your partner and buy the product for you. If problems do arise with the material, you simply work with us to resolve the issue. No time wasted chasing multiple suppliers - we take care of everything.
Proven results with measurable ROI
10x
Faster Process
Slashing the time it takes to create and manage your RFQs
xx%
Cost Savings
Expanded reach with a broader network of supply which drives savings
50%
Less Manual Effort
Our automated sourcing tool allows you to track everything in one place

Go beyond just sourcing
Meet your end-to-end solution
Automation saves you countless hours
Built for you so you can find what you're looking for
Simply and quickly search through thousands of listing to find your product right now
Set favorites in your profile so you never need to search for your regular items again
Our algorithms find multiple options at the same time, and notify you automatically when new listings are available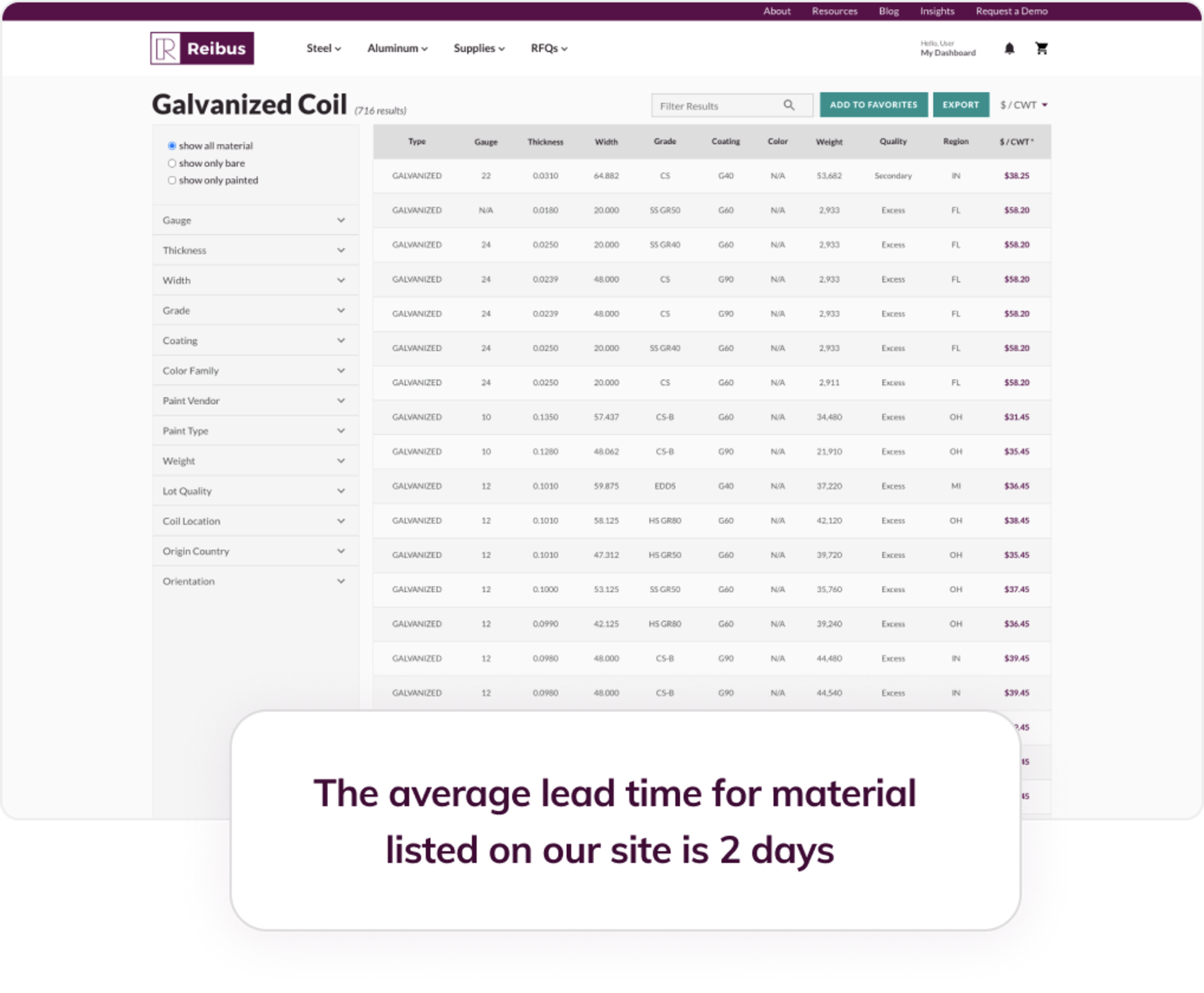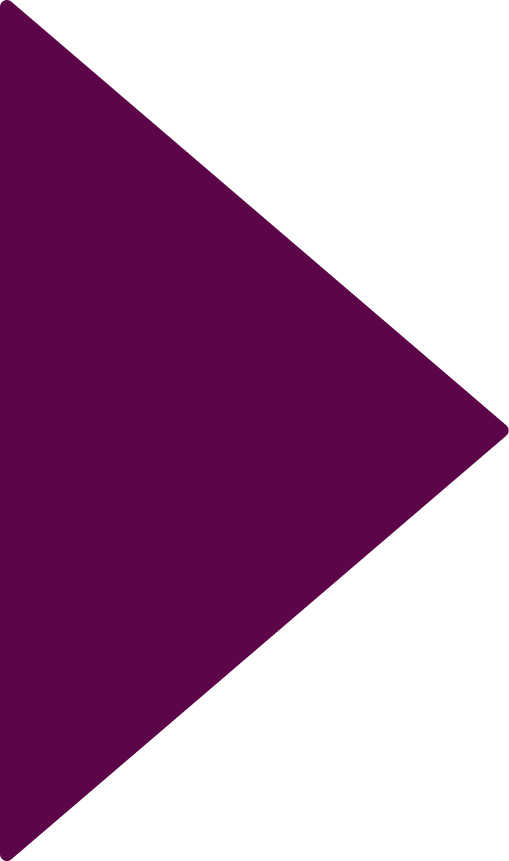 Build and submit your specific RFQ
Our network of qualified suppliers are automatically notified by our technology driven workflow tools.
It's your RFQ so we put you in control. Our Smart forms make it quick and easy to build out exactly what you're looking for.
Reibus is your supplier. Use our technology and data to find the best solution for you.
Our team works for you. We are an extension of your sourcing team. We win when you win.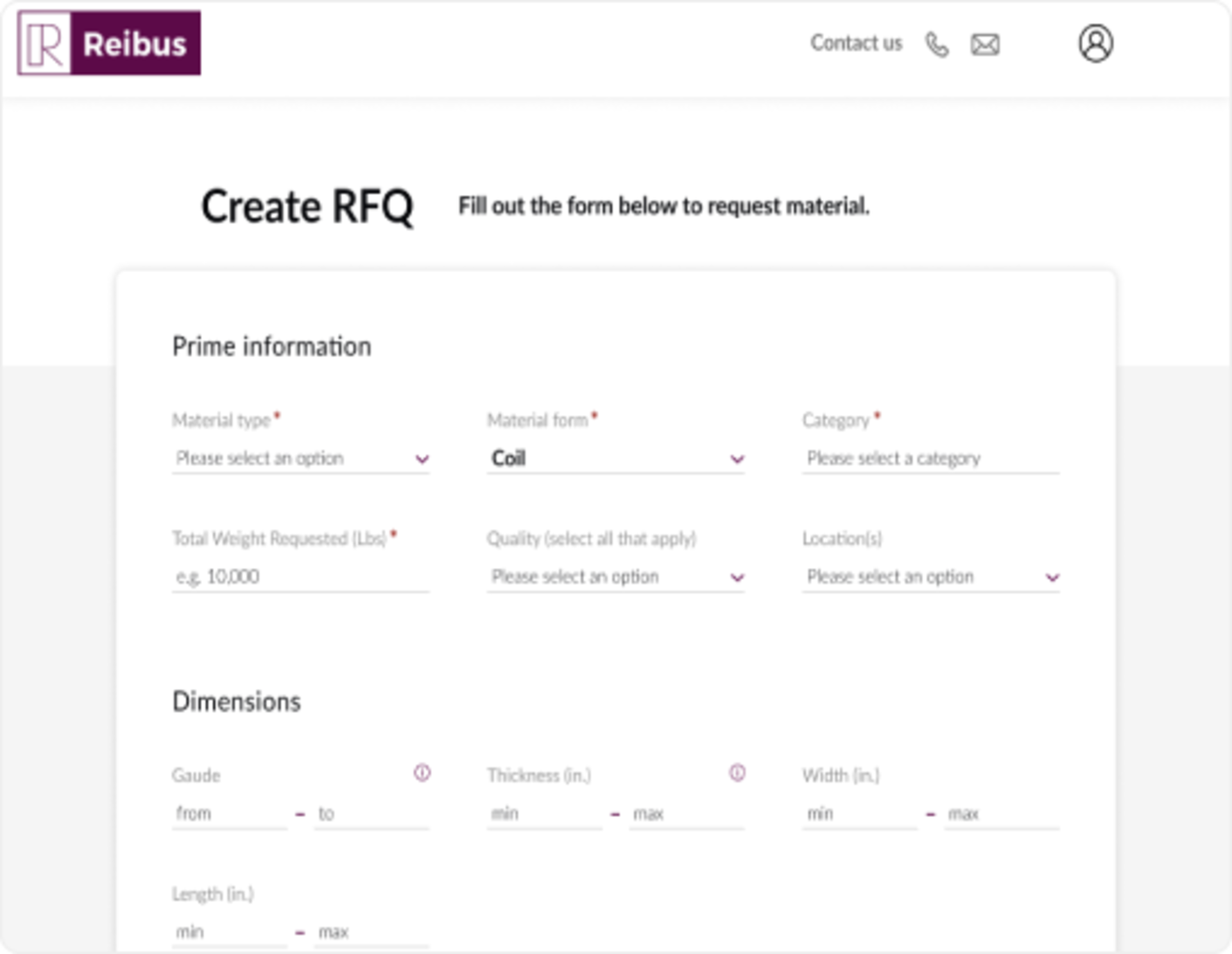 Manage your Negotiations in one place
Negotiate your quotes in our secure interface. Automated tools keep track so you don't have to.
Follow our RFQs throughout the purchasing process, giving you visibility and control
Compare and manage multiple quotes from different suppliers
Close your deal and simply send us a PO - we'll take care of the rest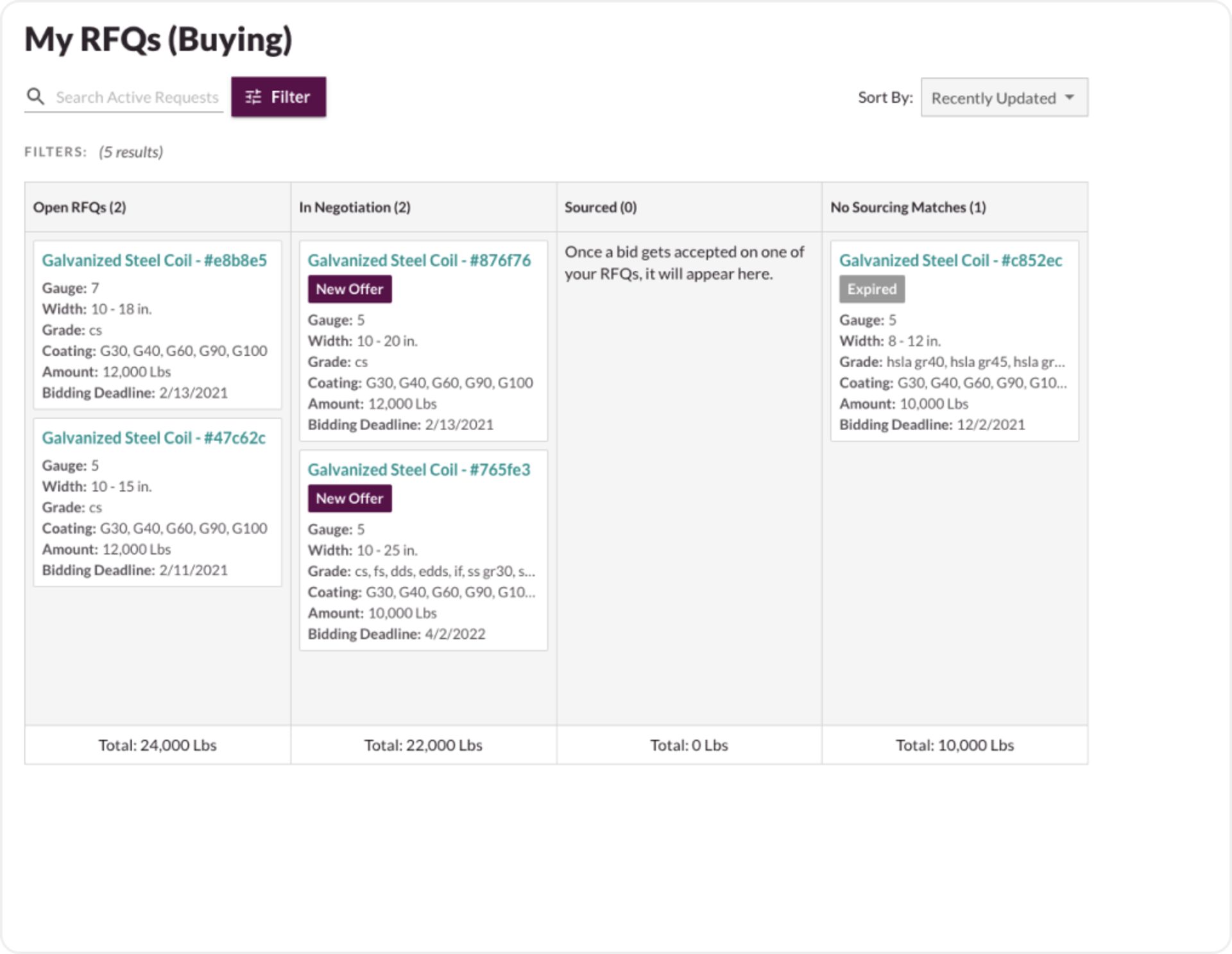 Industry data to keep you informed
Clear and concise industry data and news all in one place. Real-time material pricing.
Commodities, Stock Price and real material pricing data live and up to date.
Meaningful industry news, Shipping cost trends and other information you can use. Not too much or too little.
Build and save your own profile price favorites with live interactive cost builder. * Coming Q2 2022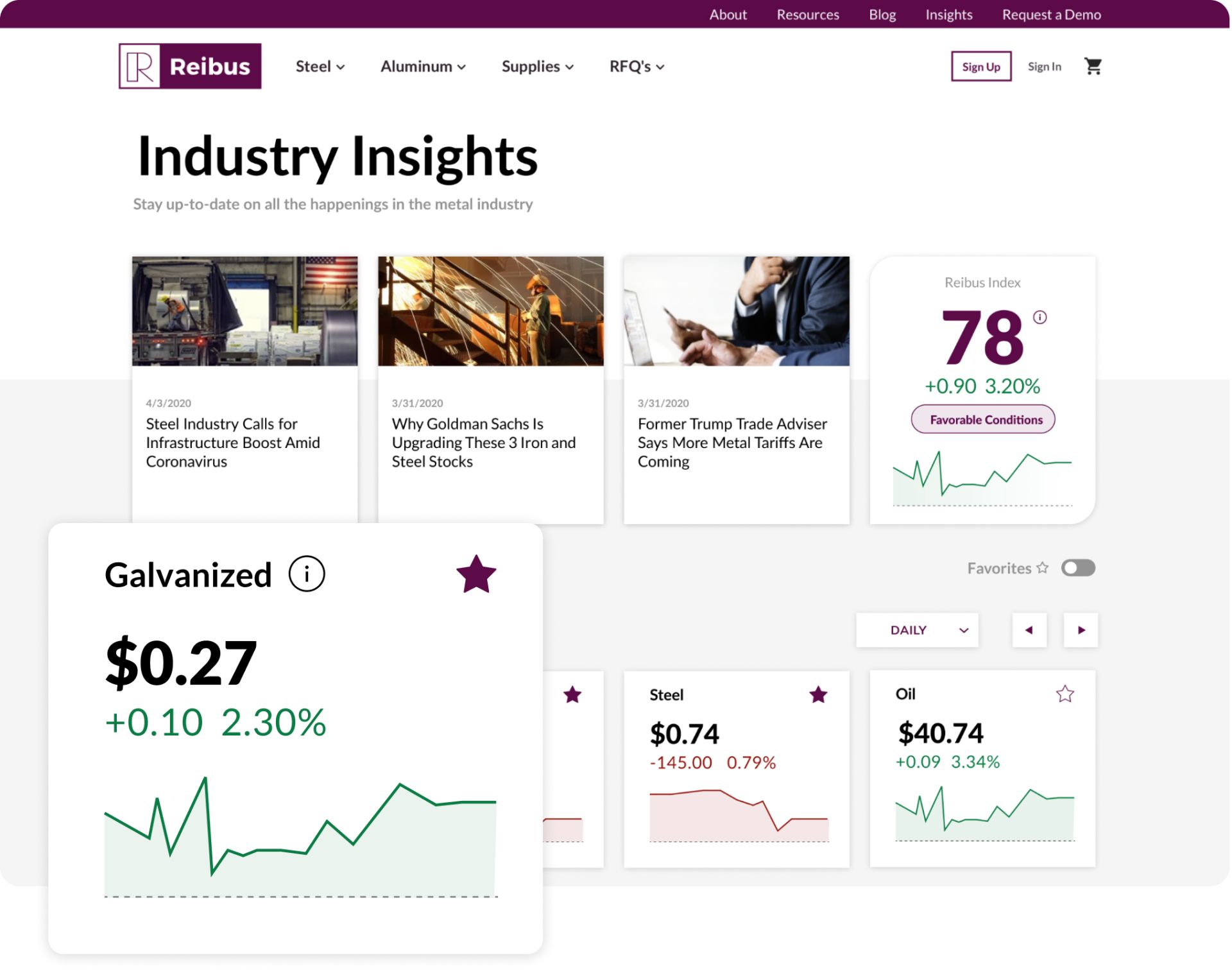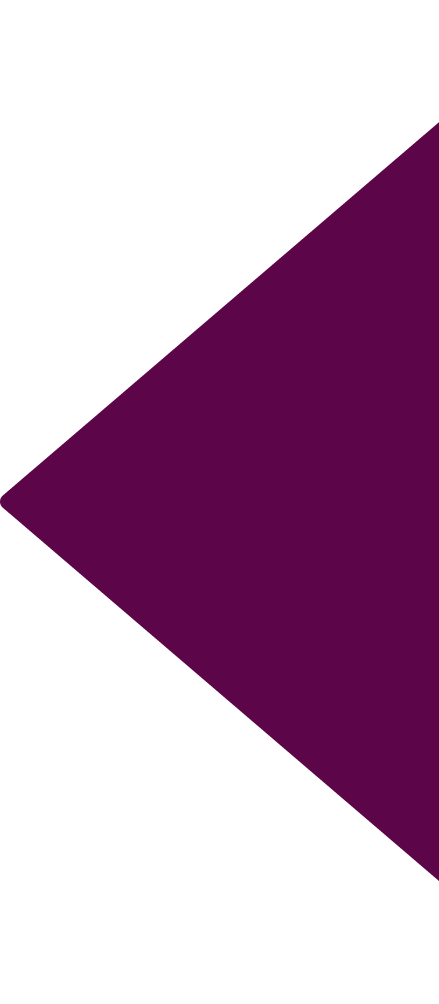 What our customers are saying about us
"You guys really have thought of everything, it's like you've been listening in on our senior management meetings. Solving supply chain problems is our biggest challenge. That's what you guys do."
VP of Sourcing
Billion Dollar OEM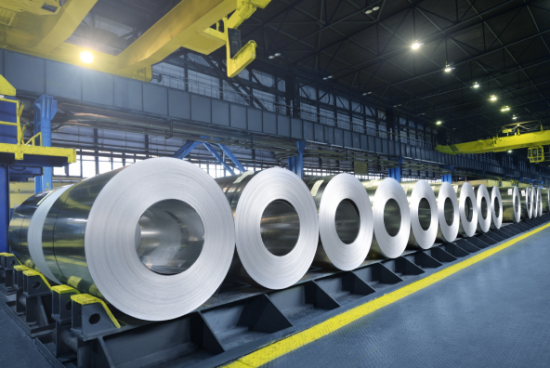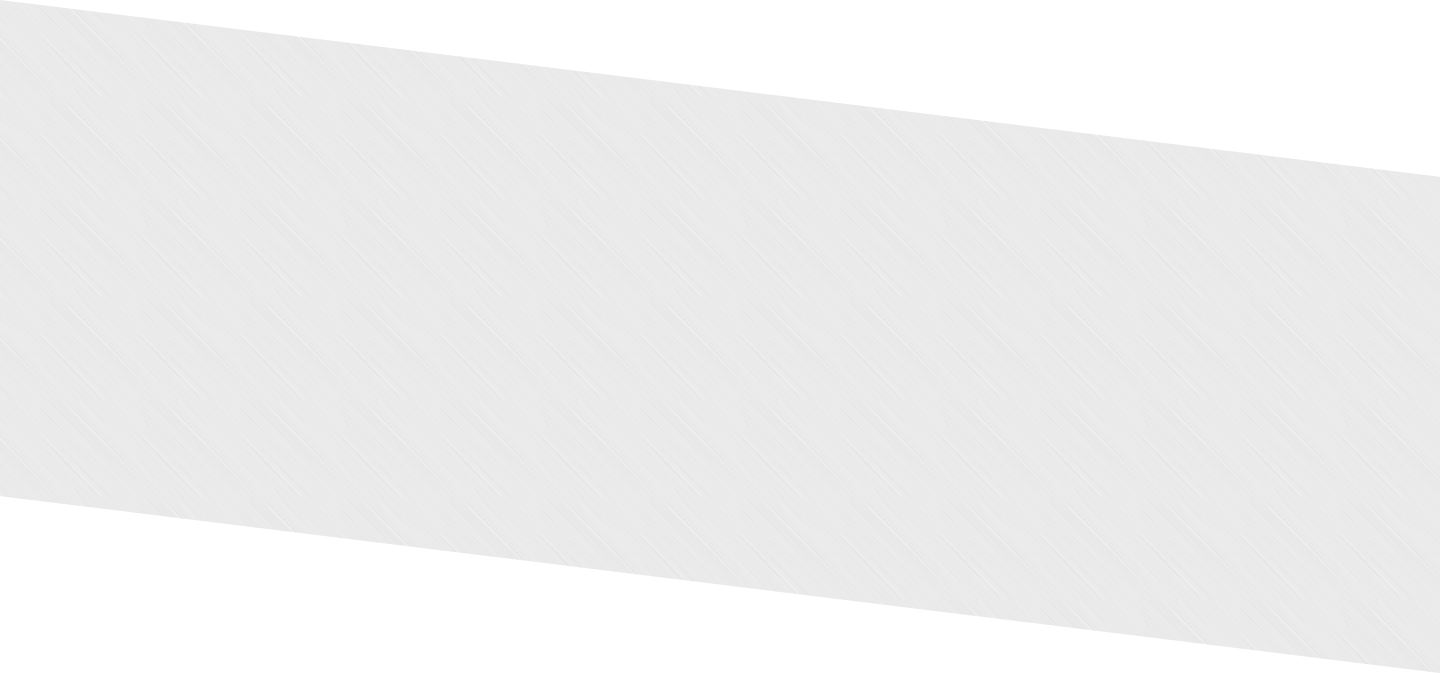 We can sell for you too. Check out all the details on the selling page.
Selling
Increase sales through guaranteed demand and real-time feedback
Learn More